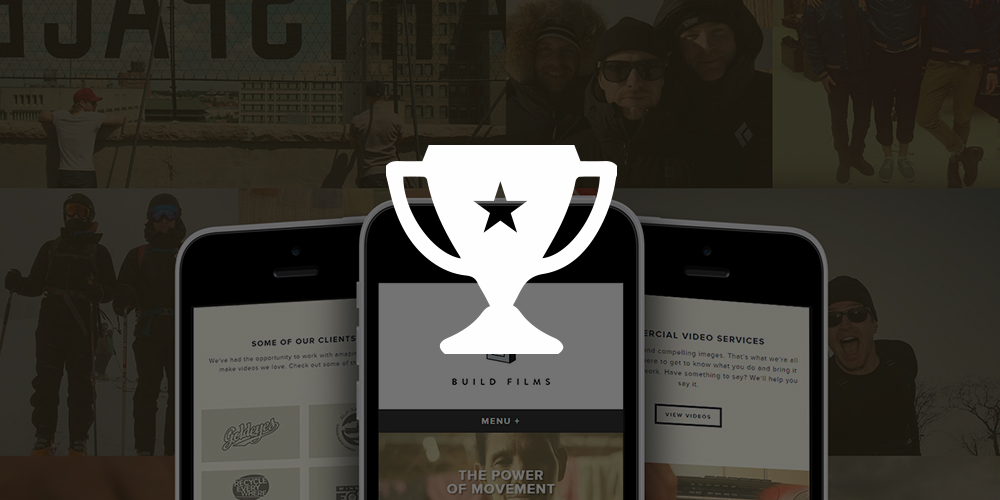 A lot of very exciting things are happening this year at Verda Design. We have now been in business going on six years, and our co-founder and creative director Madison Zyluk has been recognized for her achievements in the Manitoba Woman Entrepreneur of the Year Award. Recently we found out that we are a finalist at this year's Signature awards in Manitoba. This is the first time we have entered our work to the awards and we are honoured to be recognized as finalist in the website category.
Signautre Award Finalists
We are finalists in the website category for our Build Films website. The website we created showcases the beautiful, stunning videos that Build Films, a local videography company produces. We used their style and stunning visuals as inspiration for the website. The website is responsive meaning it works on smart phones, tablets and even larger desktop computer. We adhere to the largest screen sizes, as well as the smallest whenever we design and develop a responsive website.
About The Awards
The Signature awards are a local Manitoba awards for recognizing excellence work in many creative fields. Other categories include print, brand identities, campaigns, motion graphics, radio and more. The awards were founded by the Advertising Association of Winnipeg in 1988 and have grown each year.
Attend The Gala
Come join us this year at the gala. To attend this year's awards you can visit The Signature Awards Gala for more information. Then venue will the Winnipeg Art Gallery located at 300 Memorial Blvd on May 28th, 2015.
Regardless if we win, we are still very happy to be recognized as a finalist among our talented competition. We wish to congratulate all the other firms on their nominations and we hope that everyone will have a joyous evening at the event.