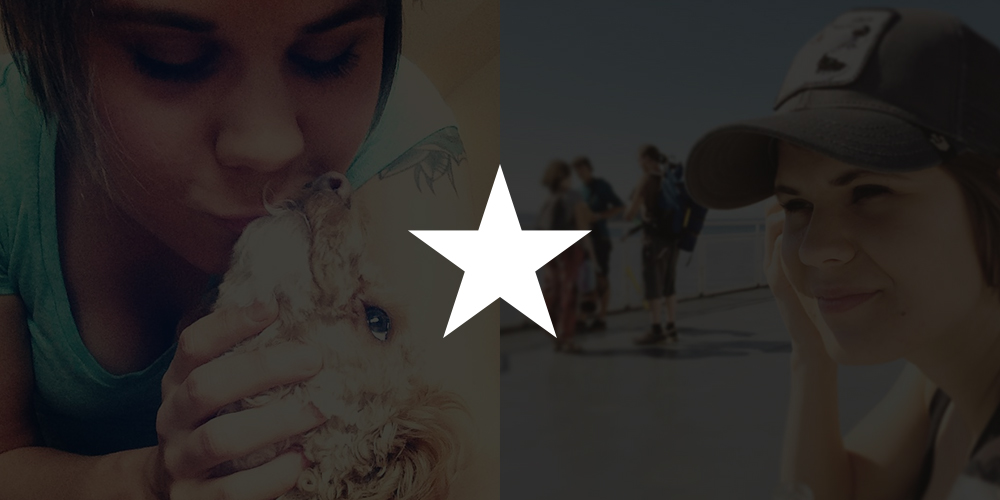 We are pleased to announce that Madison Zyluk has won this year's 2015 Young Entrepreneur Award from WOMB. The event took place in May at the RBC Convention Centre.
Madison started the company at the age of 21 and now we are going on our 6th year of business in Winnipeg. We've specialized in responsive web design from the start and as far as I know we are actually the first in the city of Winnipeg to start offering this service. Madison realized there was a need for cutting edge services in Winnipeg and focused her attention on creating high quality design pieces and web sites that capture the value and vibe that each client is about.
Our journey over the years has been amazing and shaped us and our firm to be the best we can be from our process to the work we output. During our 5 years in business we've had the pleasure of working with a multitude of companies small to big in Winnipeg and all throughout Canada. Each client has provided us with valuable insight and feedback which we have incorporated in our process.
I've included a story Madison shared in her submission about the early days before we had an office and she was just starting out. Our story of how we came to be is not something that is known to all our our clients but these moments have been pivotal turning points for our company and in our lives in general. 
In Madison Words:
"I can recall the exact moment when I knew that starting my own business is what I needed to accomplish to be fulfilled in my career and in life. I was standing in a pub where the college I went to had reserved the entire second floor for our graduating class on the night of the graduation after party. Everyone congratulated each other for the achievement of finishing the three-year graphic design program at Red River College. I had won two scholarships during my time in college for outstanding achievement and finished with some of the highest marks on record! Despite my academic success, I recall having an unsettling feeling of knowing this was only the beginning of my journey and I was embarking down a new path towards the business world. I was
surrounded by the toasts and cheerful uproars of my classmates and I knew that first thing tomorrow I would be starting to take the first steps towards establishing my own full service web/graphic design company.
I was 21 at the time and I knew that there would no longer be someone there to guide me and offer advice on a daily basis. I was leaving design school equipped with a great design skill-set, but I needed more real world business experience and appreciation of how cut-throat the design industry could actually be. Even looking back now to five years ago, that decision to start fresh out of college took an enormous amount of courage and confidence. I was in - all or nothing.
I knew instinctively that this was my dream which I felt was imperative to accomplish in my lifetime, but I didn't know exactly how. The "how" part came slowly and evolved with time as I found out who my clients were and what they were looking for. I had an initial business plan, but as time went on the plan changed and I adapted it to meet my clients' needs.
I knew the goals I wanted to achieve were goals that only I could ensure would come to fruition. I never wanted to look back at my life and say I didn't live my dream like so many I have known had. Untapped potential is a sad thing to see and I wasn't going to let the fear of failure dictate my future. I was bracing myself to take the plunge into the unknown.
As my client base grew that first year I began to gain a greater understanding of what kind of design services were in demand. The number one question I heard time and time again was "Can you make me a website?". At the time, my production, illustration and print design skills were sharp. I was able to provide an amazing service in this area, however when it came to web in early 2010 I fell short. It was clear that this was where the future was and there was a niche for high quality websites in Winnipeg that needed to be filled. I had some experience with coding and development but there's a saying in our industry that you can either be a great designer or a great developer - if you can do both the likelihood is you cannot do both very well. It became clear that I needed some help on the development end if I was to offer the best product and service to my clients.
This brings me to how I found Jordan, who is now my full time web developer and 50% business partner at Verda Design. I knew Jordan from high school and we both had gone to Collège Béliveau, a French immersion school in Winnipeg. Although we barely spoke during high school I knew he was in the computer science faculty at the University of Manitoba and that he was someone who was smart and a quick learner. I reached out to him and asked if he could help me out with a website project.
One web project then became two and has led to an enriching business partnership. This was a very pivotal point in the company's growth. I know without adapting and making the transition to offering high quality websites we would not be as successful as we are today. I should also mention that during the next few years it was as if I was in school again learning from Jordan. He assisted me in becoming more knowledgeable about computer science in relation to designing for optimal user experience, the importance of a user friendly layout and about hosting and optimizing websites to improve rank.
I fine-tuned my web design skills and began to focus heavily on social media both for our company and our clients. Social media is actually how we found our first three big clients, or rather how they were able to find us. After completing several projects we finally had the capital we needed to acquire our own office space. We leased a small office in the exchange district in an heritage building. This was to be my home away from home for the next two years where I would be spending countless hours working. The space was small and modest and served its purpose as a meeting area for clients and professional work space.
I spent every day at this office and rarely saw my friends the first three years of my business. Throughout that time our company continued to grow in a multitude of ways and all the while we continued to keep our quality of work high as we began to expand our services. As we acquired more clients and larger projects we moved into a more stylish two-room office that was one street over in a building on Arthur St., which is where we are currently located.
To summarize the past five years of what it took for me to succeed in business can be easily expressed by a famous quote by Charles Darwin. "It is not the strongest or the most intelligent who will survive but those who can best manage change." The "change" he speaks of is the ability and tenacity to strive for better, for more each day and reevaluate the manner in which things are done and to do them most efficiently. It is successful adaptation to industry trends, life changes and on a project by project basis that has given me the success that many of my competition have not had. Adaptability has been the difference from being able to merely cope with situations and adapting and reshaping strategies to succeed. I owe my success to my talent, my ability to adapt and to problem-solve.
As of this year we have worked on over 200 projects, with over 100 clients in Winnipeg and all over Canada. I bring a passion for the work I do everyday, from meeting with new and existing clients, digital market consulting and my first and true love – graphic design. We have purposely stayed a two-person design firm because we love what we do and it brings us great joy. We plan on expanding in the future as our client base continues to grow so we can provide the best customer service but right now we are living the dream and enjoying the ride."