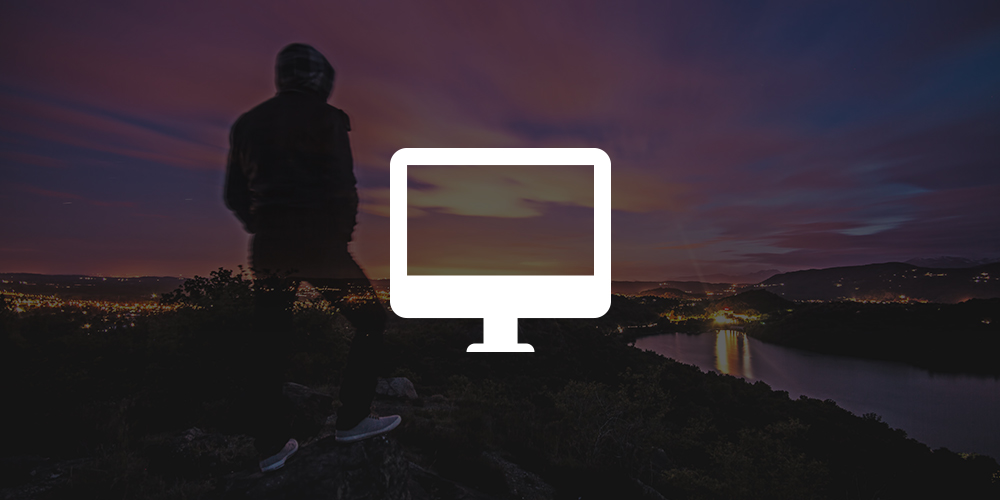 Having a portfolio website and online presence is essential for a designer. The tips within this article will differentiate you from your competition and help you stay current.  By building off of a solid foundation and not falling into any fleeting trends you will prolong the longevity of your website.
Web Design
&

User Experience

We have broken this article into two parts. Part 1 will be focusing on web design and user experience for your portfolio website. Part 2 will Be covering essentials and tips on the development end of your website.

 
Website Objective
It is imperative to establish the goal of your portfolio website before jumping into the design process. Treat your portfolio website like any other website you take on. You should always establish desired objectives for users to complete on your website and design according to those user goals. Focusing on these objectives will also help you realize who your target market is. 
Here is a Example:
Your objective may be get hired on at a particular agency. -> This means that your target audience would then be that agency or others like it. This will dictate the style and what type of projects you would like to showcase on your website so that it appeals to them.
Website Goal: Showcase work and employement at an agency
Target Audience: Agency you would like to work for or others like it.
Design Considerations: Showcase work that may appeal to them.
Social Media Integration
Social Media Integration is a must! I cannot stress this enough. There are many reasons such as general exposure, promotion, networking and for others to share your work through social media streams. Not only that but it can generate a significant amount of traffic to your website which is always helpful. 
Make sure you set up Twitter, Facebook and Linkedin profiles. You don't have to use every social network out there but keep in mind the more you use, the more people you are being exposed to. Once you have set these up and you fully understand them, add links to these social media networks to your website. You can add these on every page on the header, footer, sidebar, on your blog page or on your contact page. I would recommend having them prominent on every page to make it easier for people to find them.  Also incorporate a share button such as a share this widget which covers the vast majority of popular social networks for your users to share the images in your portfolio and posts in your blog.
Write Great Content
Potential employers are not only looking at your website to see your design capabilities but to also get a feel for you as a person. When writing the content for your website there are a couple of things to keep in mind. 
Have The Right Tone for Your Web Copy
Choose the right tone, one rule if you are utilizing this website to seek employment is to demonstrate how you are a team player and someone people want to work with. This can come across in your tone. Keep your content up beat, approachable, positive and professional.
Writing for Web is Different Than Writing for Print
Readers often scan your website looking for pertinent information. Simplify your sentences and paragraphs by keeping them concise and to the point. 
Well Structured Text
Make sure to use your HTML headings effectively. These are often known as H1s, H2s etc. They range from H1 through H6 and are used to establish hierarchy in your content.  H1s are for the main heading of the page. Generally, there is only one H1 per page but once the HTML5 specification is complete, you will be able to use an H1 in every section of your page. Any subsequent heading levels are subsections of the previous heading. A page with a listing of blog posts could be layed out as follows:
H1 - Blog
       H2 Post Title
               H3 Post Subtitle
       H2 Another Post Title
               H3 Another Post Subtitle
A great online resource to help with content structure is the HTML5 outliner. Enter your HTML and it will output your document hierarchy. 
Emphasize Your Work
Every designer wants a website that will set them apart. While designing your website keep in mind that unnecessary graphics and decorative elements may distract. When designing a portfolio less is more. Don't be afraid of white space; Let your beautiful work be the main focal point of the website.  Here is a great article by http://www.webdesignerdepot.com on how to minimize clutter on your website. 
Easy to Navigate
In order to stand out a lot of designers tend to use unusal and experimental navigation on their portfolio websites. Keep your navigation clean and simple. This doesn't mean that your navigation needs to be boring but ensure it is user friendly and doesn't confuse your users.
Categorize Your Work
Adding categories such as web, illustration, print, personal and branding make it easy for users to filter the type of work they would like to see. If you plan on frequently updating your website you may even want to have a recent or new work section for your latest projects. If you have a large portfolio website you may also want to include a search bar to make it even easier to find information or projects on your website.
Personal Touch
One of the goals of your portfolio should be to differentiate yourself from your competition as well infuse your website with your individual style and personailty. This may pose a challenge since reducing the amount of distracting elements is fundamental to a having a great portfolio which showcases your work. You can add a personal touch to your portfolio website by utilizing subtle graphical elements, well thought out typography as well as color selection.
Have Your Contact Info
The goal of your portfolio is not only to showcase your beautiful work but also to have people contact you. Don't just have a contact form; Display your email on every page. This makes it easy for people who are contemplating contacting you to take down your information for a later time. You can also add all the social networks you participate in, making it easy for others who prefer to communicate through social media to find you. 
Have a Detailed About Me Page
In this page you can provide your educational background, profile, goals, interests and even have a link to your online resume. It's also a great idea to have a photograph of yourself so potential employers can see who they would be talking to. Don't forget to smile!
Downloadable
PDF

 Resume

When potential employers make contact with you they will often request you to email them a PDF of your actual resume even though you may already have it online on your website. You can make this a speedier process by having the PDF available to download on the about page of your website.