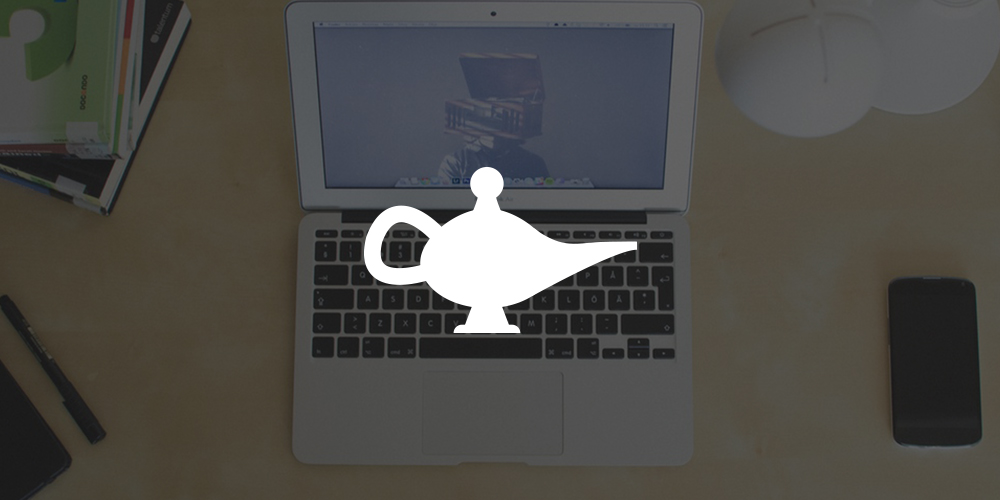 Many of us spend a large chunk of our workstation budget on the computer itself. While this is a worthwhile investment, it's hard to get the most out of your new rig when your peripherals aren't up to the task. This is a list of peripherals that I think are up to the task of making your computing experience more enjoyable.
1.Cyborg
R.A.

T

This big cousin to the everyday mouse is an amazing piece of hardware. This is the most adjustable mouse on the market; Almost every part of the R.A.T can be customized to fit your needs. It has adjustable and interchangeable palm and pinkie rests as well as an adjustable thumb rest. It also has adjustable dpi settings and a unique "sniper mode" button that temporarily decreases sensitivity for precision pointing. While this mouse is targeted towards gamers, I still think it can find a spot in the workplace. With its vast array of adjustment combinations, it will fit nearly anybody's hand and help make work a little more comfortable. The R.A.T comes in 3 different flavours, including wireless for those of you who like to keep wires off of your desk.

 
2. Mechanical Keyboard
Mechanical keyboards are making a come-back after period where cheaper, rubber dome keyboards have been the norm. Mechanical keyboards do away with squishy, spongy key feel and bring in a smooth, joyful typing experience. There are many flavours to choose from depending on application and preference. Some are completely smooth while some have tactile feedback and even others that offer audible feedback giving you certainty and confidence that you hit the right key every time. My personal preference is the tactile and audible feedback you get from a keyboard made with cherry blue keyswitches. For a fairly inexpensive option (as far as mechanical keyboards go), the Razer BlackWidow is a pretty decent option and is my current keyboard. It comes in both a backlit and non backlit version. For higher end quality and more professional style take a look at the Filco line of mechanical keyboards. They come in a large variety of switch types, colors, and layouts and are considered to be one of the best. And of course, I can't talk about mechanical keyboards without mentioning the most famous of them all, the classic IBM Model M. Probably the most idolized keyboard, some people are still hanging on to them and they can sell for a pretty decent penny. They use a different type of switch that utilizes a buckling spring for key feedback. For a modern take on the Model M, take a look at the Unicomp line of keyboards.
3. Dell Ultrasharp Monitors
Most LCD panels on the market aimed at the general consumer market use Twisted Nematic (TN) based panels. TN panels are a great option because they are relatively inexpensive and have very fast response times which make them ideal for gaming. However, that low cost creates a couple of sacrifices. TN panels typically have very shallow viewing angles and are very poor at replicating "real life" colours properly. When you'd prefer something with better image quality and don't mind paying a higher price, start looking for panels that use In Plane Switching (IPS) technology. IPS panels are much better at color replication and have far superior viewing angles. As opposed to TN panels however, they are typically a lot more expensive. This is where the Dell Ultrasharp comes into play. The Dell Ultrasharp U2311H is a 23" IPS display that provides an amazing bang for your buck. The only real downfall to this monitor in my opinion is its 16:9 aspect ratio. 16:10 is probably preferable for a computer monitor but unfortunately, 16:9 has become the norm. While there may be even better quality monitors available, you will have a hard time finding one this good at such a low price.
4. A High Quality Chair
Zuo Boss Chair (youtube)
 
If there's anywhere you should be spending a little more money, this is the place. You're going to be spending a long time sitting in your office chair so you should have one that is ergonomic and comfortable. Having a chair that's stylish at the same time certainly can't hurt! When looking for a chair, make sure to sit in it. There won't be one chair that is the right fit for everyone. I also like to look at what adjustability options are included. Those almost always include height but may also include tilt stiffness, tilt lock, and armrest height as well as a few others. My number one requirement for adjustment options is the tilt lock. Sitting in a slightly reclined position has been shown to be easier on your spine and I also simply find it more comfortable. With the tilt lock, you can keep your chair at the perfect angle. My current chair is the Boss chair by Zuo. It's comfortable, stylish, and fairly adjustable. I went with white but it also comes in black and terracotta; either of which may be a better choice if you are worried about keeping it clean. Another, very popular option is the Aeron chair designed by Don Chadwick and Bill Stumph. This chair is extremely adjustable, uses mesh rather than leather or cloth to keep you cool and even comes in 3 different sizes! Please keep in mind that sitting for long periods is bad for your health whether you have a good chair or not and therefore, it's best to get up every once and a while to stretch